Turtle Diagrams are an effective tool for businesses to utilize as they help management step back and review all processes. These diagrams help both managers and employees understand the interrelated processes within an organization. The turtle diagram can also identify gaps in the organization's structure.
Are Turtle Diagrams required under ISO 9001?
Clause 4.1 of ISO 9001 states:
The organization shall identify the processes needed for the QMS and their application throughout the organization and determine the sequence and interaction of these processes.
Though turtle diagrams are not required under ISO 9001, they can help management and the workforce better understand the process. The turtle diagram may help an organization meet the requirements to determine and manage various linked processes that enable the transformation of inputs and outputs.
How to use Turtle Diagrams?
An easy way to recall the parts of the turtle diagram is with the acronym 'SIPOC'. This stands for Suppliers, Inputs, Processes, Outputs, and Customers.
Suppliers
Who are your Suppliers? List suppliers, contractors, employees, etc.
Inputs
What are your inputs? List materials, equipment, information, documents, requirements, etc.
How do you obtain your inputs? List methods, requirements, criteria, standard procedures, instructions etc.
Process
What you are the steps for your process? List the value-adding steps. Processes may involve multiple employees and departments within your organization.
What are your support processes? List all associated processes that support the main process, including materials, procedures, instructions, methods, etc.
Outputs
What are your deliverables? List products and/or services.
How do you measure your outputs? List KPIs, PIs, how you measure success, how you analyze, etc.
Customers
Who are your customers? List customers and customer groups.
Expecations
And, finally, what are your expectations? List customer requirements, expectations, how you WOW your customers, etc.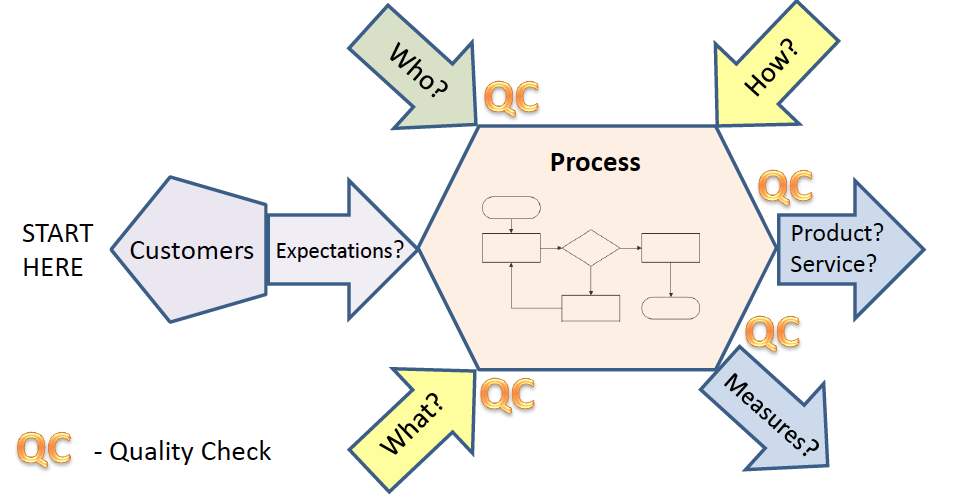 Creating a Turtle Diagram based on your business can help identify methods to improve. Having an expert guide you through creating a turtle diagram for your organization can be incredibly beneficial.
Click here to contact us for more information.
Follow us on LinkedIn to stay up to date on regulation changes, upcoming trainings and more!