Effective Utility Management (EUM) is a water utility management program, developed by utilities for utilities. The EUM model contributes to making companies more efficient, effective, competitive and sustainable.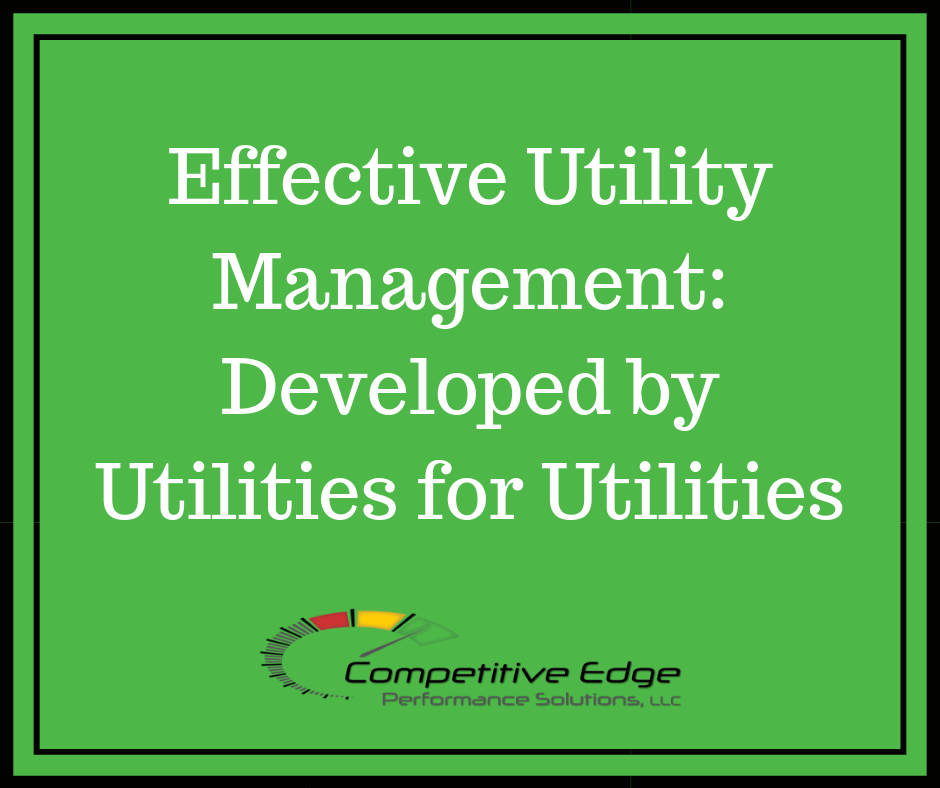 Effective Utility Management is a framework developed by the EPA and six national water-sector associations. The EUM helps utilities assess their operations, set priorities, and plan for improving their performance.
At Competitive Edge Performance Solutions, our 5-step process analyzes utility companies, especially water and wastewater organizations, current situation, identifying areas of improvement, and prioritizing where their focus should be.
To learn more about how Competitive Edge Performance Solutions can help you achieve your goals, click here.
Follow us on LinkedIn to stay up to date on regulation changes, upcoming trainings and more!